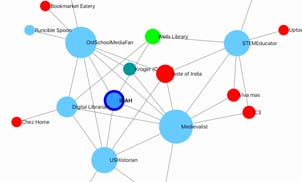 Why networks in humanities learning?
Humanities approaches require students to assess significance and interpret behavior. Without a good framework, it's hard to know which details to marshal in service of these questions. Net.Create helps humanities students build an interpretive framework into which these details fit using network analysis approaches; at the same time, they can build network-analysis proficiency through humanities activities.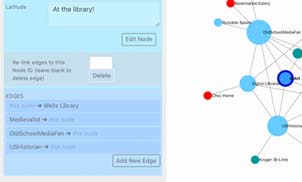 Why simultaneous network data entry?
Network data embedded in open prose needs to be treated differently than network data scraped from large structured datasets. Teams of researchers, or students working together in classrooms, benefit from controls that allow (but warn about) duplicate data, provide live visualizations of up-to-the-minute entries from other team members and are structured around clear citational practices.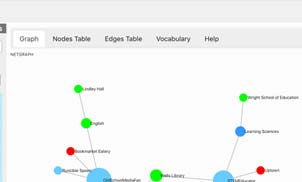 Can I use Net.Create in my classroom/research?
In addition to a downloadable package to run Net.Create on a local MacOS as a web site, we have basic activity guides for history and digital-humanities classrooms of several shapes and sizes. Each activity comes with glossaries, slide decks and learning-outcome goals.